The state of Virginia features a vast assortment of fun and entertaining things to do. With unique historical ties, you'll find various sites across the state where you can visit the homes of previous presidents, battlefields, cemeteries, and the historic triangle.
Whether you're
moving
to Virginia or recently moved, you'll want to know everything you can experience and the absolute best options for exploration and community engagement. Whether you're interested in the beautiful beaches, gorgeous mountain ranges, educational offerings, or family-fun entertainment, there's something for everyone here. Here are the eight best things to check out in Virginia during your first year.
Natural Bridge
A natural wonder in Rockbridge County, in the southern end of Shenandoah Valley, this is a large limestone arch carved over multiple millennia by Cedar Creek. This bridge is one of the most beautiful attractions in the state and is considered one of the world's seven natural wonders. As North America's largest natural bridge, it sits at 215 feet in length and is an impressive sight. Take a stroll through the park and appreciate the views, take in the beautiful creek and waterfall at the end of the path, or venture off and take a peek inside one of the caves. If you head there on select evenings, you'll also enjoy "The Drama of Creation," a light show by the park.
Virginia Aquarium and Marine Science Center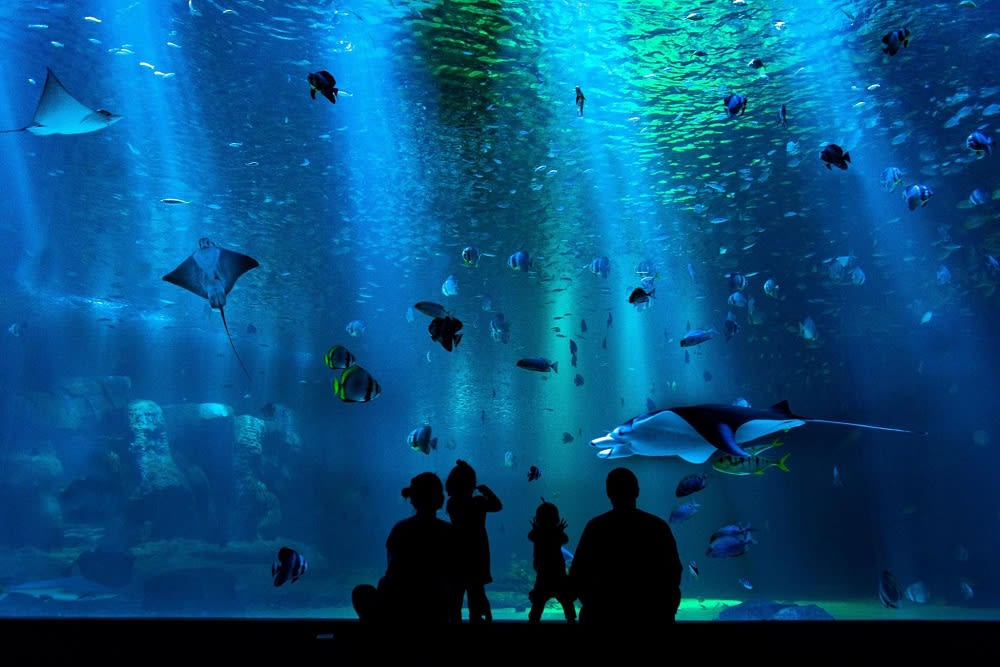 Photo courtesy of Unsplash

Head down the state and over the Hampton Roads Bridge-Tunnel into Virginia Beach, and you'll find the Virginia Aquarium and Marine Science Center. This is an impressive sight, featuring over 12,000 animals of 700 different species and more than 800,000 gallons of exhibits. Within the various exhibits, you'll learn about local sea life and ecosystems. The science center features the Chesapeake Bay Aquarium, Chesapeake Light Tower Aquarium, Marsh Pavilion, the Red Sea, Restless Planet, Peat Swamp, and more. You'll love wandering the back trail through the aviary if you're a bird fan.
Luray Caverns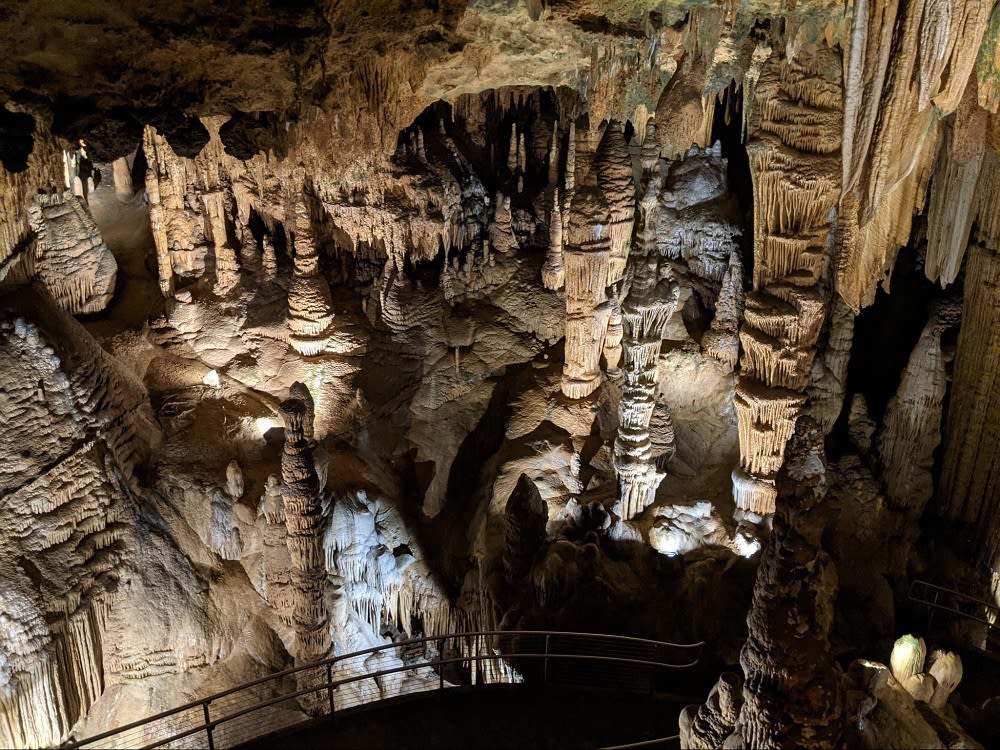 Photo courtesy of Unsplash

Back to Northern Virginia in Luray is the beautiful Luray Caverns. These caverns were stumbled upon in the late 1800s and are now one of America's largest commercial cave systems. Situated 164 feet underground, they are massive and have attractive features that make this National Natural Landmark a unique experience. Plenty of natural wonders are found inside, including stalagmites, stalactites, mirror pools, and flowstones, and you'll find informative plaques throughout the caves to guide you.

One of the most significant parts of the caverns is the Great Stalacpipe Organ, the largest instrument in the world. A lithophone made from all-natural stone, it's played by being struck and creates a sound similar to that of a xylophone. Prepare to walk when you go, as you'll spend between 45 and 60 minutes walking up and down the sloped 1.5-mile path.
Arlington National Cemetary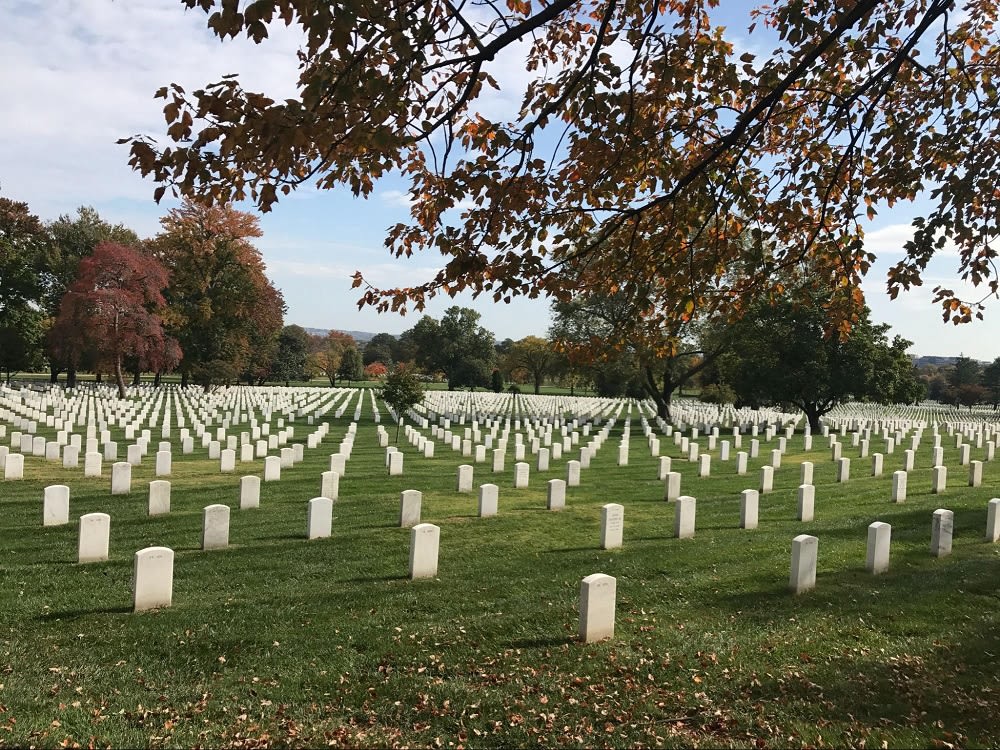 Photo courtesy of Unsplash

Built on Mary Anna Curtis Lee's estate, the wife of Confederate General Robert E. Lee and the great-granddaughter of Martha Washington, this cemetery covers 624 acres of ground. It is the final resting place for many who have lost their lives in national and international battles since 1864. A military cemetery, it has laid to rest veterans, staff members, war heroes, and more. As you walk through the area, you'll recall names like George C. Marshall and President John F. Kennedy.

Additionally, there are various spots in the area that hold impressive history. A final resting place for the soldiers whose identities are unknown, The Tomb of the Unknown Soldiers, is one such spot. These soldiers lost their lives in the World Wars, Vietnam, and Korean War. The tomb is guarded 24/7.
Blue Ridge Parkway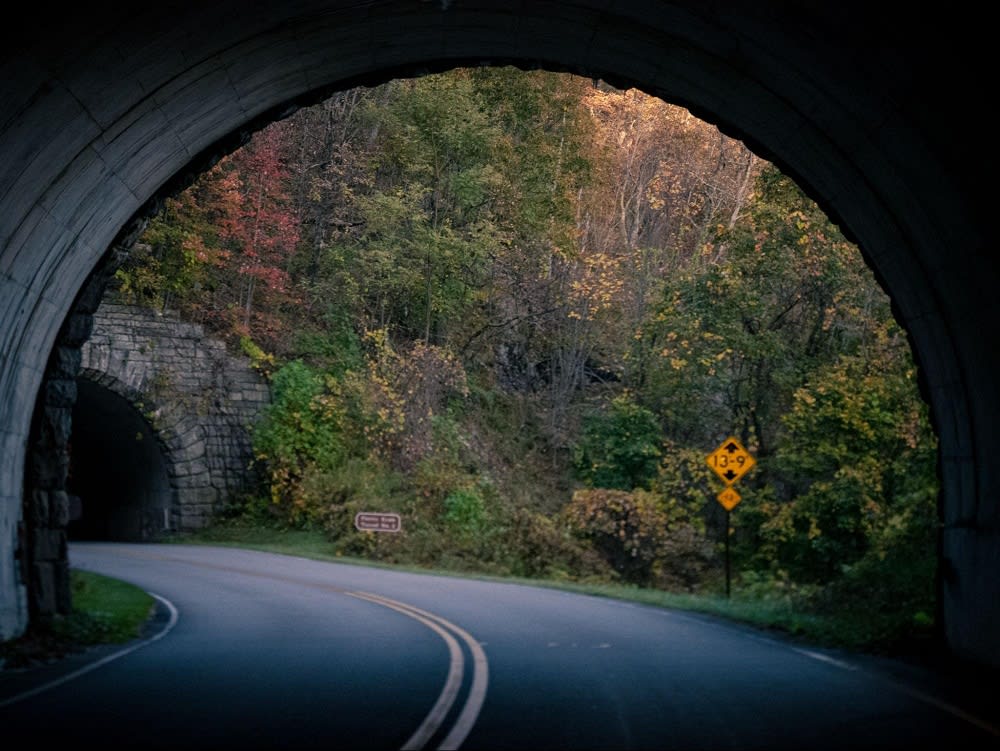 Photo courtesy of Unsplash

One of the most beautiful areas in Virginia, an impressive 469 miles of road that joins the Great Smoky Mountains National Park and Shenandoah National Park, is the Blue Ridge Parkway. The area features forested lands, panoramic viewpoints, trails that take you to spots with 360-degree vistas, and more beauty than you can imagine.

Various trails make up the parkway that offers fun for everyone, whether young or old and at any skill level. Much of the Appalachian Trail runs through here, and you'll find spots for a quick overnight camp or a more extended stay if you prefer. Even if you don't want to hike the trails, there are plenty of overlooks along the parkway where you can safely stop and appreciate the stunning scenery surrounding you.
Historic Jamestown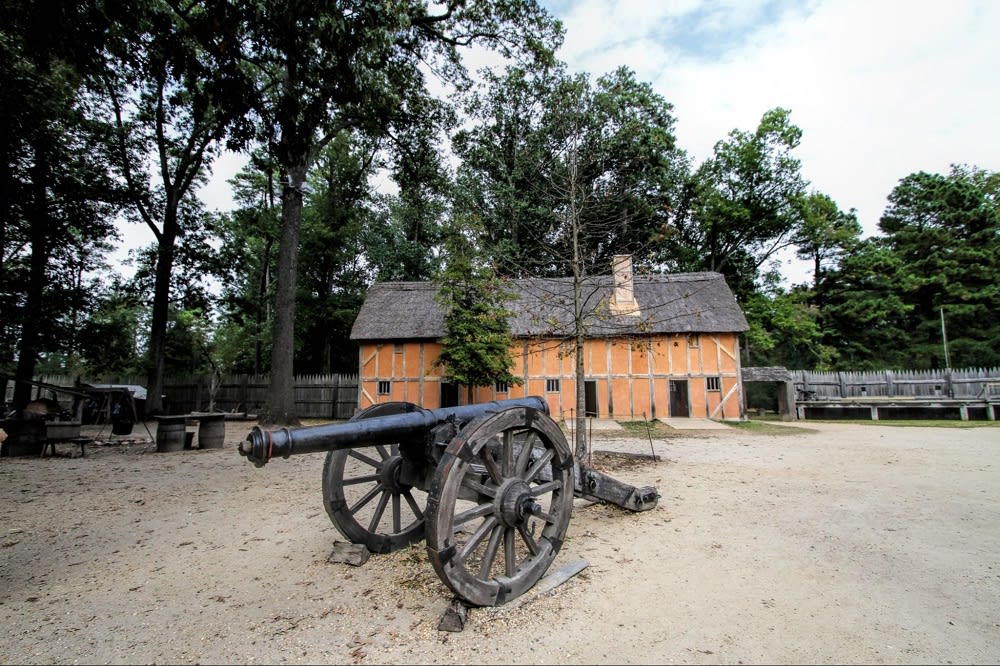 Photo courtesy of Shutterstock

One of the three cities in the historic triangle, Jamestown Settlement was opened in 1957, around 350 years after it was founded. You'll find an impressive selection of galleries and museums here that showcase the history of the colonization of the New World. It is known for certain famous elements, like the statue of Pocahontas built in 1933 and a triangular fort reconstruction that mimics the look of colonists' forts. A trip to Jamestown is like stepping back into the 17th century, and it's fun for the whole family.
Busch Gardens
Not far from Jamestown is one of the most well-known places in Virginia. A unique family-friendly theme park with a European style will make you feel like you've stepped into a new place entirely. There is live entertainment, Bavarian bands, plenty of food, and an assortment of roller coasters that range from kid-sized to massive adult coasters. Each season offers a different theme, ranging from Hall-o-Scream in the Fall, complete with spooky decor and haunted houses for the brave, to Bier Fest and the Food and Wine Festival in the summer.
During the winter, the park features Christmas Town, which is the largest Christmas celebration in Virginia. With more than ten million lights on display, this is one of North America's most extensive displays and features plenty of classic shows and characters throughout the season. This event is one you won't want to miss.
This list is certainly not extensive, and there are many more things to see and experience across the state.
Contact listModern
if you're moving to Virginia and planning your adventures! The expert team can connect you with gorgeous
modern homes for sale in Virginia
that you're sure to love.