Washington, D.C., is an exceptional place to purchase your next home. Well-known for its history, monuments, museums, vibrant nightlife, and gorgeous architecture, there are many opportunities to be found here. Whether you're coming in because of a new job — and D.C. has plenty of options for those looking — or you simply want to experience the quality lifestyle and culture it offers, searching for a home here takes time and patience. Additionally, there are a few things that you should consider, especially when purchasing a home in the nation's capital.
Washington, D.C., is a great place to search for your dream home, but there are a few things to consider. Thankfully, the experts at
listModern
have put together a list of three things you should look for when searching for Washington, D.C., homes.
Start here
Before we dive deeply into what you'll need to look for, we want to take a moment to get you acclimated with the ins and outs of purchasing a home in the nation's capital. This list includes pertinent information on buying a home in the area so that you know everything the process will entail.
Purchasing a home in any area requires preparation, and D.C. is no exception. Make sure you have a good idea of the type of real estate you want. From
modern D.C. homes
to historic homes in Georgetown or luxury high-rises downtown, there is a great variety of real estate to consider. Knowing this will help you narrow down the homes to visit so you can obtain the home of your dreams as quickly as possible.
Make sure you have an exceptional local real estate agent on your side. You'll want to work with someone with specific knowledge of the area and how the process works. They will help you throughout the entire process, from inspections to closing, and make well-informed decisions along the way.
The Washington, D.C., housing market is hot, and homes don't stay on the market for long. When you find a home you're interested in, it's best to make an offer and move quickly, so it doesn't slip away. You'll need to get pre-approvals and documents in order. Now that you're ready to begin the process, here are some critical components to searching for a home.
How much home do you want?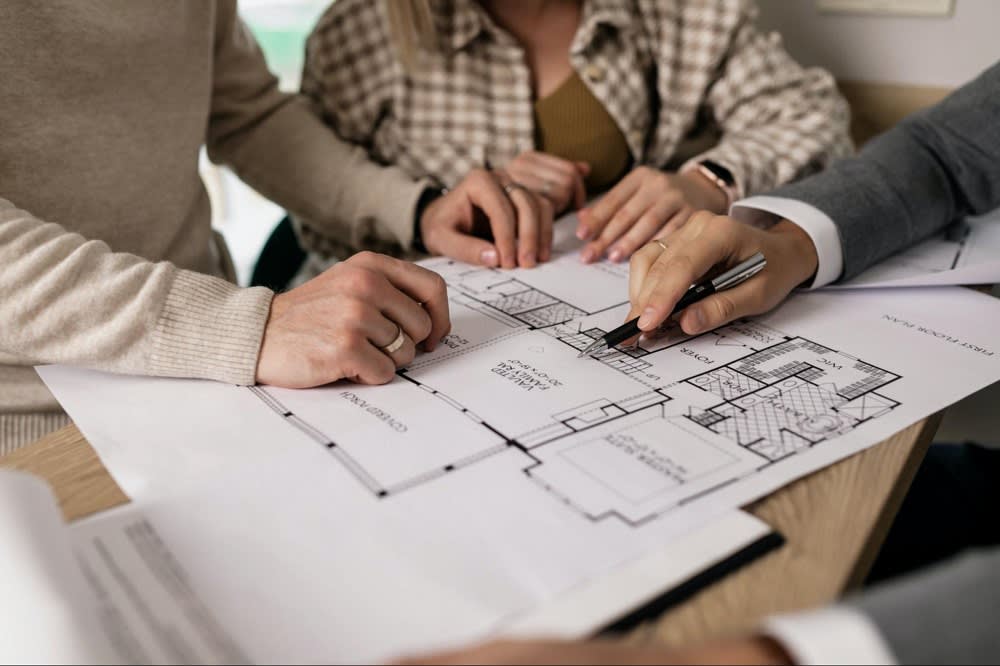 Photo courtesy of Pexels
When choosing a Washington, D.C., property, the size and space make all the difference. You'll spend a great deal of time there and want to feel comfortable every day, so you'll want to consider the size, the number of bedrooms and bathrooms, the floor plan, and the backyard size.
Regarding D.C. real estate, a higher price tag doesn't necessarily mean more space. In the heart of downtown, you might be able to find a one-bedroom, one-bathroom condominium for $450,000 or higher. That same price tag in one of the many suburbs of D.C. will give you more options and space. Which one is better for your needs depends on several factors, so ask these questions:
Do you have a family, or are you planning to start one?

Do you travel frequently?

Do you need to be close to work?

Do you enjoy a vibrant lifestyle in the heart of the city?

Will you ever rent out your home?
Depending on the answers, you might find that moving away from the heart of the city and into one of the many suburbs will be better. If the size and location of your home don't make much difference, proceed with the search as usual. However, if it does matter, you'll want to consider the various neighborhoods Washington, D.C., offers.
Choose your neighborhood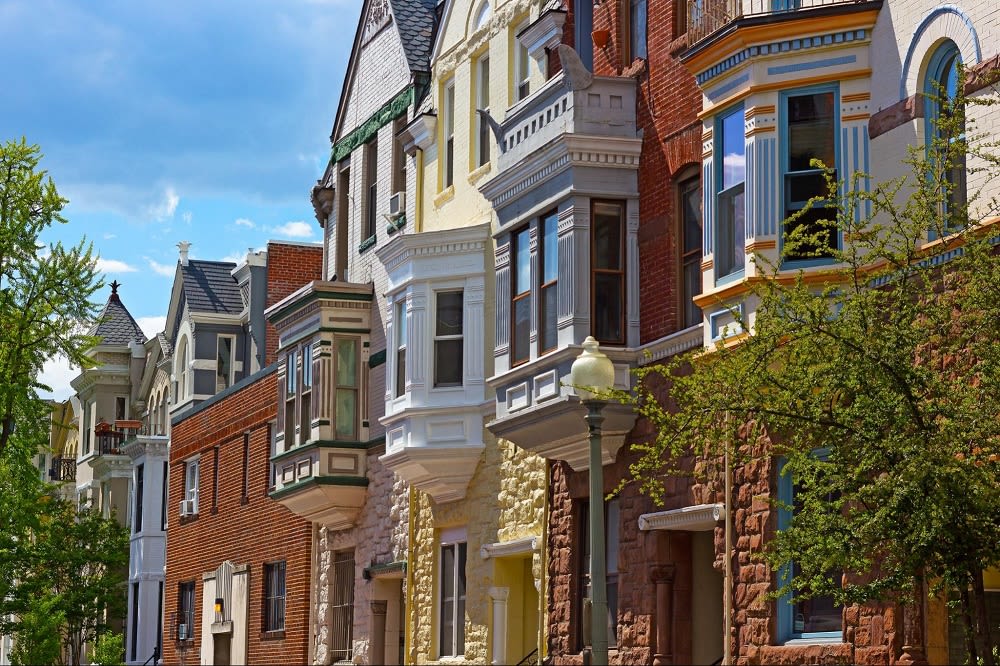 Photo courtesy of Shutterstock
The next thing you should consider when purchasing a home in D.C. is the location, which affects the price and size of the house. Washington, D.C., has several unique and charming neighborhoods excellent for settling down and raising a family. The largest of these is Capital Hill, a historical, primarily residential community that features excellent schools and a small commercial area with shops and restaurants. This area is most known for being close to the U.S. Capitol, the Library of Congress, and the Supreme Court building.
Adams Morgan and Columbia Heights are popular for young professionals, as they have vibrant nightlife scenes. Adams Morgan has excellent schools and parks, while Columbia Heights features plenty of amazing bars and restaurants, plus it's home to Howard University and George Washington University. If you're looking at potentially renting out your property in the future, this would be an excellent option, as many young students in the area are looking to rent.
Another fantastic residential option is Dupont Circle, known for the Dupont Circle Fountain, Embassy Row, and an incredible farmer's market that residents flock to on weekends. This neighborhood is yet another great option if you're ever looking to rent out the property, as the community is home to many renters and young professionals. Georgetown is another historic neighborhood, upscale and situated along the Potomac River. It is home to Georgetown University and was named in honor of King George II.
Age of the home
The nation's capital is full of older homes with tons of character, which also means plenty of potential repair concerns. When searching for your dream home, if you find one on the older side, you'll want to consider a few things while viewing it.
How old are the windows?

What's the roof quality?

What's the age of the appliances?

Are there signs of DIY jobs that you may need to fix?

Are there any strong smells in the home?

Is there water damage or mold anywhere?
When you're investing money into a home, the last thing you want is to spend excess money dealing with frustrating repair issues. Paying careful attention to the details of the house and working closely with your agent will help you avoid a hassle in the long run.
Now that you have a better understanding of what to look for when searching for homes in the area, it's time to get started on your search.
Contact
the skilled team at listModern if you are considering moving to D.C. and want to start
your search
for contemporary D.C. homes. We are happy to help!
*Header photo courtesy of Shutterstock

Recommended Reading: The Benefits of Investing in Luxury Modern Homes in Washington, DC