Among the world's most creative minds, Marcel Breuer stands in a class all his own.

A native of Hungary and student of the iconic Bauhaus — a radical German arts and crafts school founded by Walter Gropius — Breuer's legacy reminds us that genius lies in diversity, decisive action, and a commitment to bold ideas in the face of adversity.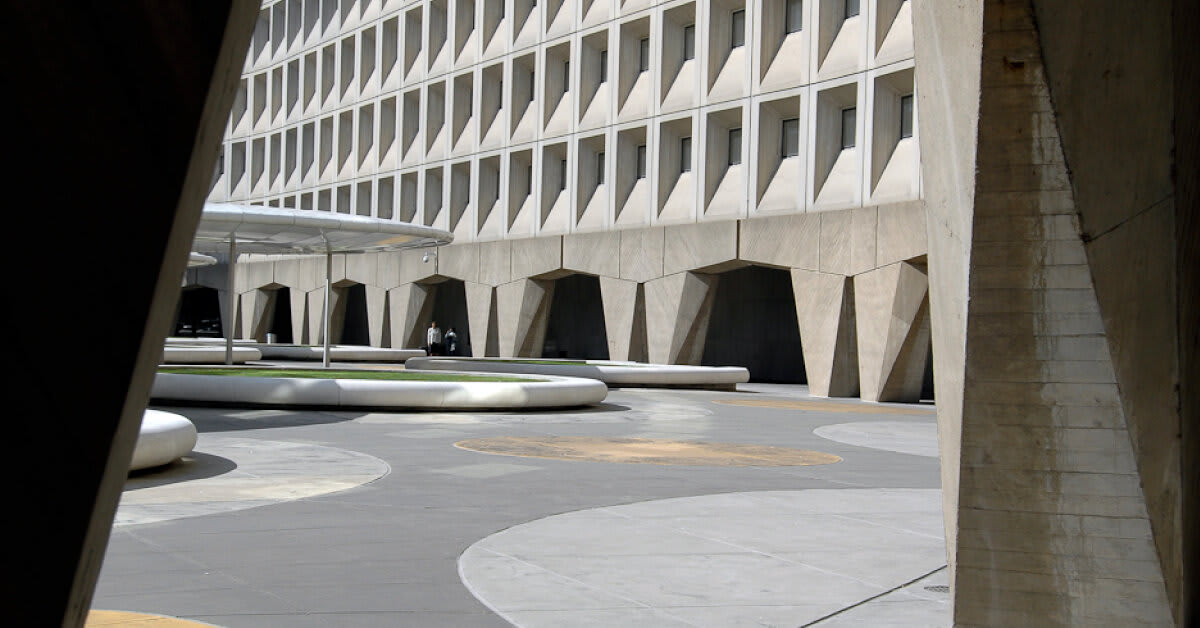 The Robert C. Weaver Federal Building in Washington, D.C., designed in 1968 by Marcel Breuer in the signature Brutalist style.
One of the first students of the legendary Bauhaus, Breuer's talent was recognized early by founder Walter Gropius, who would serve as a mentor to Breuer for much of his career in Europe and the United States.

Among one of Breuer's early successes is the iconic Wassily Chair. Designed in 1925, the Wassily Chair was regarded for its unique use of tubular steel and solidified his status among Germany's design intelligentsia, which included visionaries such as Le Corbusier, the father of modern architecture.

After a brief relocation to London in 1936, Breuer and Gropius moved to Cambridge, Massachusetts, where they helped establish an American style for modern home design as scholars at Harvard's Graduate School of Design.
Marcel Breuer's iconic Wassily Chairs spotted at 113 Bloomingdale Court NW, Washington, D.C., a new real estate listing presented by Ron Mangas Jr. of TTR Sotheby's International Realty.
After spending the balance of the 1940s designing homes, Breuer gradually focused his efforts on larger projects that leveraged concrete as his primary medium.

Among Breuer's many architectural successes, the U.S. Department of Housing and Urban Development headquarters, completed in 1968, is perhaps Breuer's most notable contributions.

Designed in the Brutalist style, the structure — known as the Robert C. Weaver Federal Building — received wide criticism at the time, but stands today as one of several Brutalist buildings that have come to typify the unique character of the Nation's Capital.

From furniture to homes to large public institutions, Marcel Breuer's impact on our collective sense of place resonates to this day.