If you travel through the gorgeous state of Maryland, you'll see numerous types of amazing architectural styles represented in the landscape of homes. It's clear that no two homes are alike, with each of them featuring remarkable architectural elements and stylistic choices that set them apart from all the rest.
Many real estate seekers across the state are most interested in mid-century modern Maryland homes for their gorgeous features and stunning designs. If you're curious about what makes a mid-century modern build so fantastic and appealing, you have come to the right place. Below, you'll learn about the defining attributes and characteristics of a Maryland mid-century modern home. And, if you're hoping to start your home-buying journey, reach out to the experts at
listModern
to guide you toward success.
1. When were mid-century modern homes built?
Mid-century modern homes first arrived on the scene in the early 1940s, and builders continued to construct mid-century modern homes until the 1980s. Various individuals, such as Walter Gropius and Marcel Breuer, were among the first to popularize the design. They each taught at the Harvard Graduate School of Design. Ludwig Miles van der Rohe was another early proponent of the style. Van der Rohe led the department of architecture at the Illinois Institute of Technology and later started the Second School of Chicago. Well-known architect Frank Lloyd Wright also played a role in the development of the mid-century modern style.

These mid-century modern designs were known for their integration with nature and emphasis on simplicity. Architects wanted residents to feel like they had the ability to get out and explore the world in new ways. You can see many of their original designs and intentions reflected as you shop for mid-century modern Maryland homes.
2. What are the key elements of mid-century modern homes?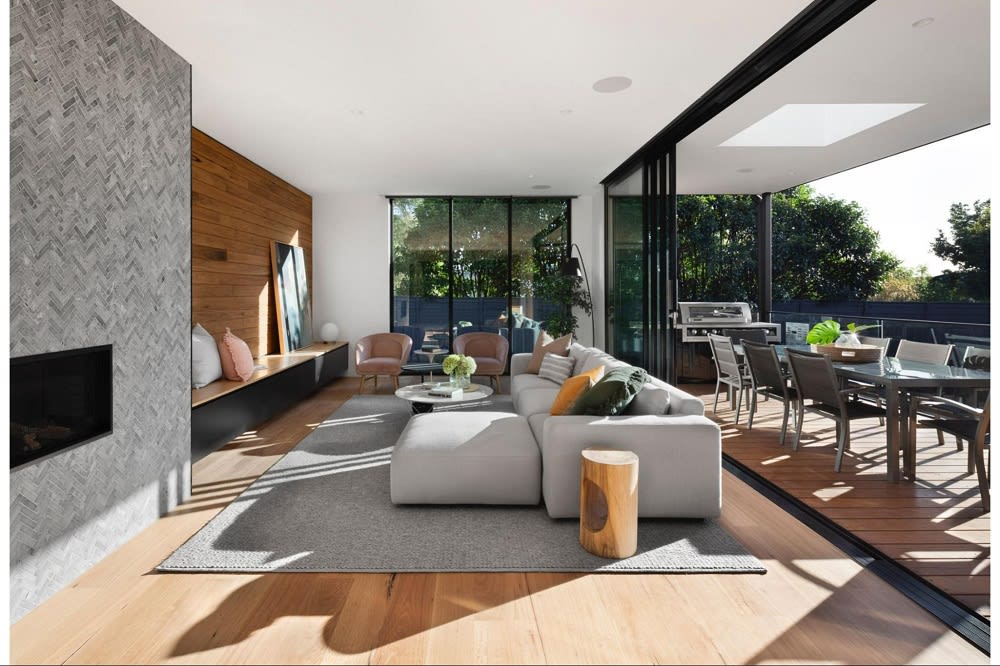 Photo courtesy of Unsplash
One feature that sets mid-century modern homes apart is their flat plans. Typically, their shapes and lines are regular and strict. Many of these homes feature flat roofs, although you'll occasionally see a ranch-style home with a more gabled roof. Large windows were also common. Many mid-century modern homes feature sliding glass doors that bring in a good amount of natural light to illuminate the space. These expansive windows and doors also help blend the home's interior spaces with the outside, creating an inviting atmosphere.

Another key aspect of mid-century modern designs is a regular change in elevation. As you walk through a home, you may notice a small set of stairs leading from one room to another. Many mid-century modern homes are built with partial walls and cabinets at different heights that provide contrast in the room and help to create different levels of depth and interest. These features help mid-century modern homes stand out among other architectural styles.
3. What makes mid-century modern homes so popular?
Simplicity and minimalism are back in style, and mid-century modern homes easily fit this bill. Prospective home buyers are also showing a renewed interest in the integration of indoor and outdoor living spaces, and mid-century modern homes can meet this need as well. Mid-century modern homes aren't huge, but many people aren't looking for the biggest homes in today's climate, either. Instead, there is a greater interest in smaller spaces with rooms that can serve multiple functions. Mid-century modern homes often have vaulted ceilings and open concept living spaces, which are also popular among today's home buyers looking for airy designs.
4. What should I know about buying a mid-century modern home?
As with any property, you'll first want to know how old the home is and how long it has been vacant. This will help you better understand its condition and what you might expect in the future.

If you are moving forward with a purchase, it's essential to order a professional inspection to gain a thorough understanding of any areas that may need repairs or updates. Pay attention to any work that has been done in the bathrooms and kitchen. It's common for mid-century modern homes to have undergone renovations in these areas, so you'll want to make sure they were done correctly. Be prepared to deal with any necessary repairs, and don't be surprised if there is deferred maintenance that must be done immediately.

Finally, keep in mind that a home search can prove more challenging when you're looking for a specific type of property. You may have fewer options to choose from, and it might take more time to find a home that meets your expectations. One way that you can get a leg up on the competition is to work with a local agent who specializes in these types of properties.
5. Where can I find an example of a mid-century modern home?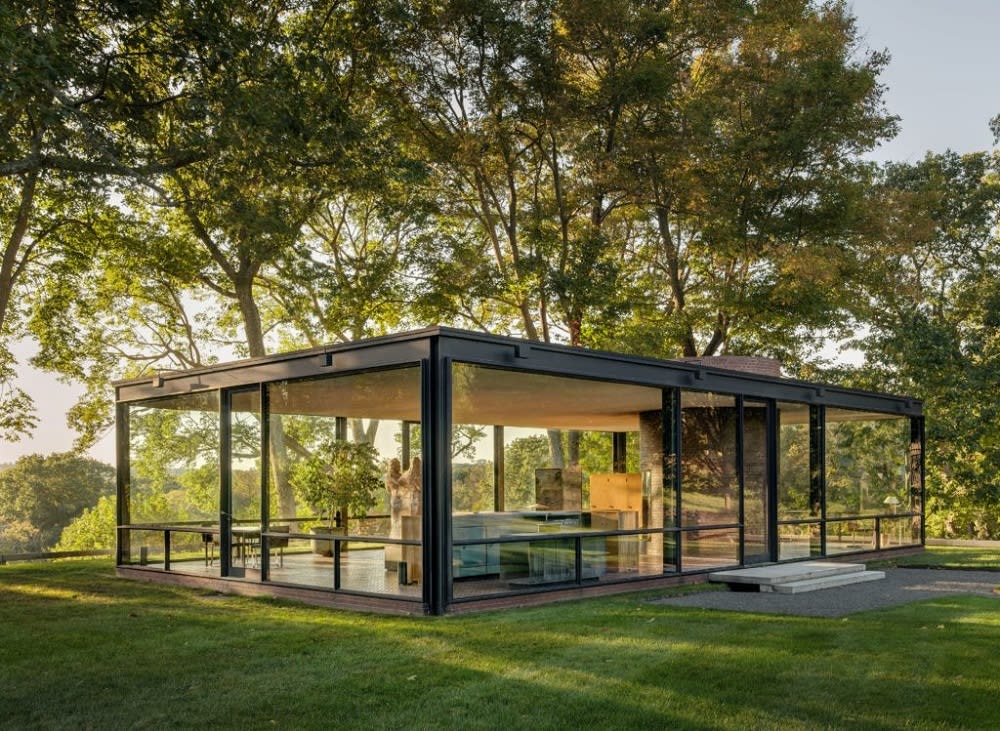 One famous example of a mid-century modern home is the Philip Johnson Glass House in New Canaan, Connecticut. Designed by architect Philip Johnson in 1949, he planned to live in the home himself. The home sits on 47 acres overlooking a nearby pond and is currently owned and managed by the National Trust for Historic Preservation. The interior space is decorated with low-hanging walnut cabinets.
Ready to get started on your house hunt?
If you're aiming high in your real estate goals, you'll want to team up with a top-tier agent to help you achieve and exceed your goals.
listModern
is the local leader in helping people like you buy and sell mid-century modern Maryland
homes
. Each member of the team displays authentic enthusiasm as they work tirelessly to serve each client. They know what buyers are looking for in modern homes and are ready to educate sellers about the process to help them earn top-dollar offers when they list their homes on the market. Reach out to listModern when you're thinking about buying or selling a modern home in the area.
*Header photo courtesy of Unsplash
Recommended Reading:
7 Things You May Not Know About Buying Maryland Real Estate